with Nihat Karatasli

2020
mixed-media
twelve objects
dimensions vary from 5x4x2cm to 10x3x2cm

Selected for House of Today - The Soap Project


At a time that brings a global re-interpretation of the body and its care, [soap portraits] is an installation that views soap as a vibrant and intimate matter. The installation includes a series of object experiments, custom-made soap bars that include our own bodily residue and personal objects. These objects can be shown in functional or fictional bathroom settings.
Head-hair
Chest-hair
Beard
Used-underwear
Socks
Towels
Urine
Soap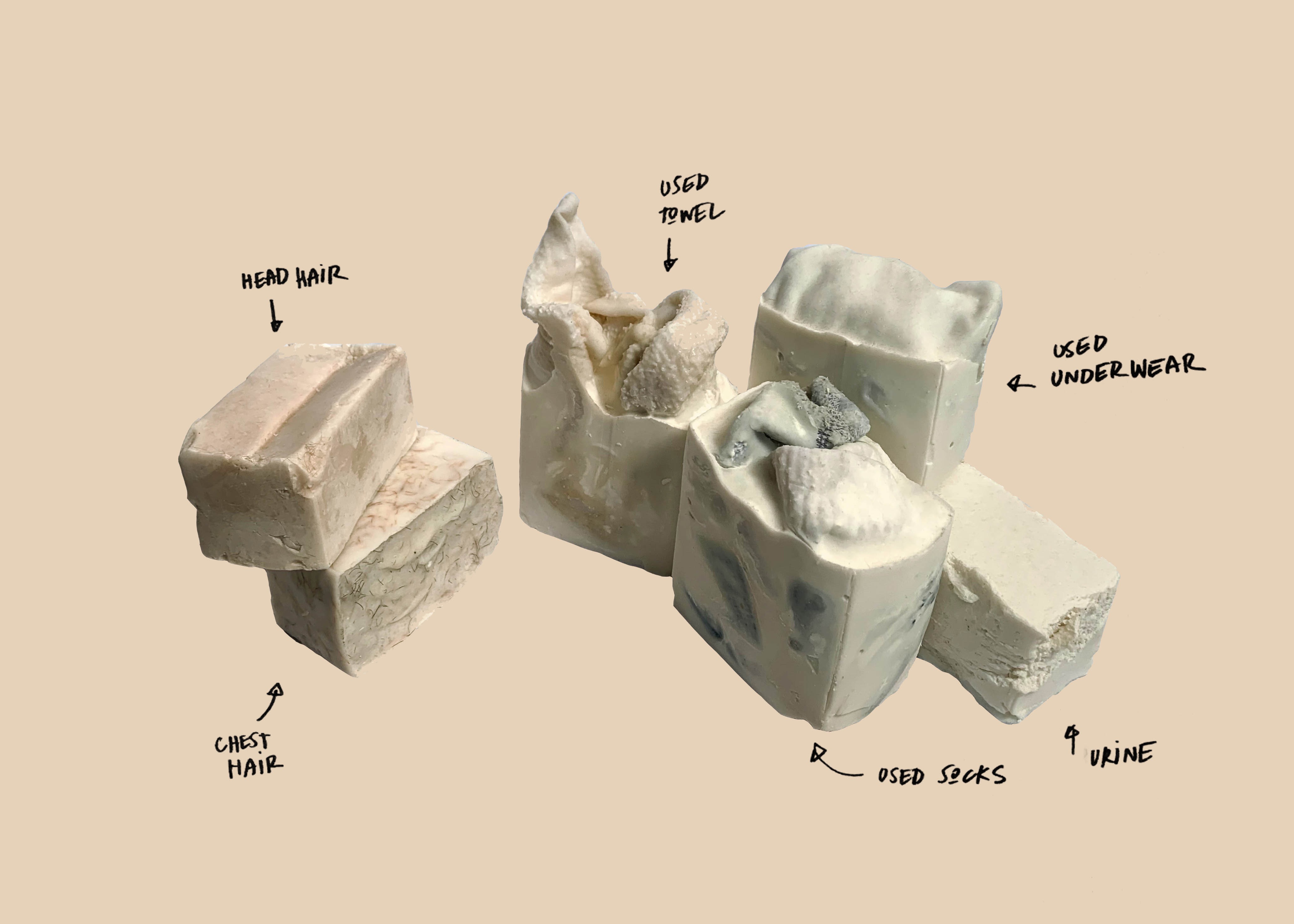 Nihat's soap
Christian's soap